What is included in the service?
Color 2 weeks before establishment day.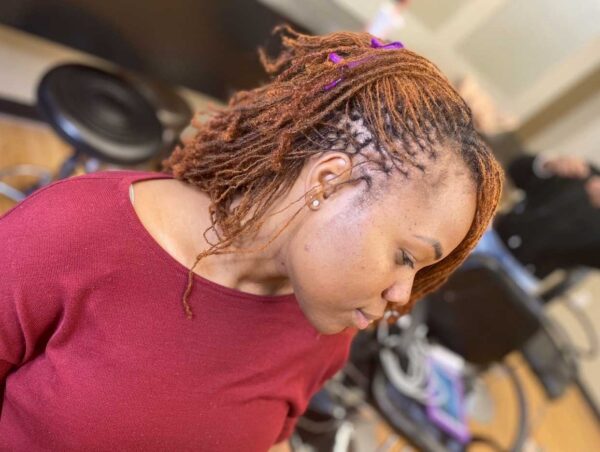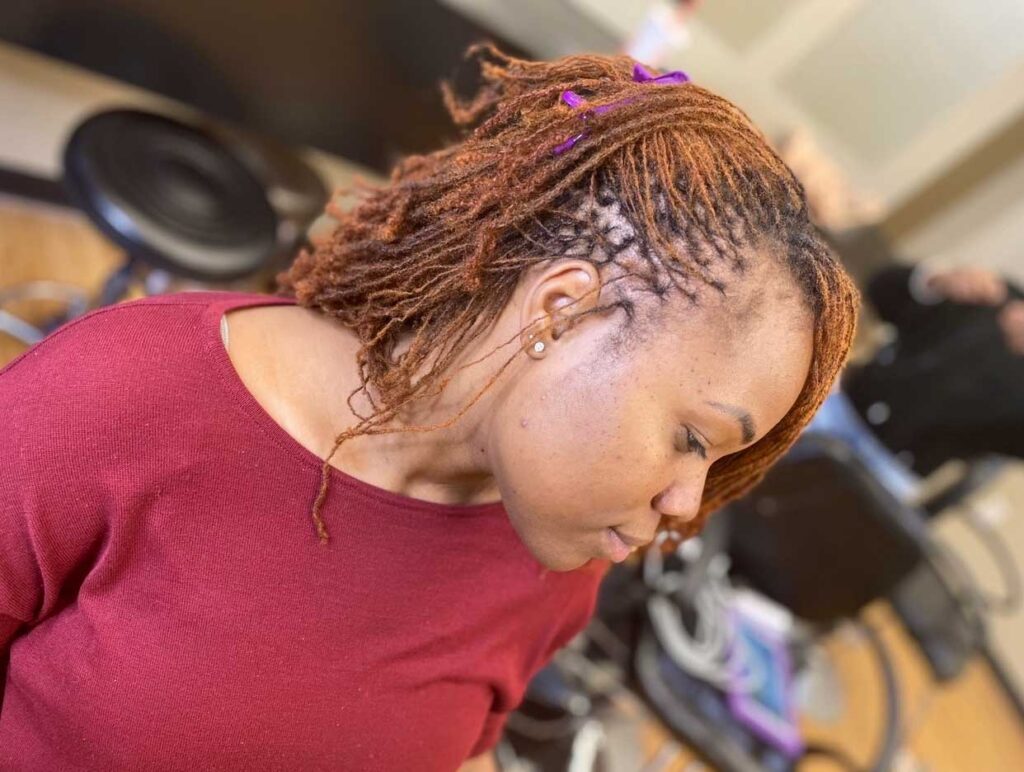 What Are Sisterlocks?
A trademarked product created nearly 30 years ago by Dr. JoAnne Cornwell, Sisterlocks are small, style-able dreadlocks known for using a patented interlocking technique. During this process, dreadlocks are created by using a special tool to build the locks from root to end. Because of the special interlocking technique, Sisterlocks require extensive training to ensure that the locks are incorporated correctly; as such, Sisterlocks should only be installed by certified Sisterlocks consultants who have been trained professionally.
Compared to traditional dreadlocks, Sisterlocks are much more petite and lightweight thanks to their patented weaving technique rather than hand-rolled locks. This allows them to be styled in a multitude of different ways so you always look and feel your best!
Sisterlock Establishment / Installs